John C.
Email: john@marquis-wines.com

John was raised listening to stories about his father's childhood in a Cypriot mountainside village. He heard about how his grandfather looked after his family of nine by raising an assortment of animals, and by growing their own fruits and vegetables. His grandfather also tended their vines and made wine, along with their local moonshine which was nothing less than racing fuel. The seeds were planted for his curiosity about food and wine.
In 1977 his career began like any other good Greek Canadian, in the family restaurant. Ten years in the restaurant business gave John a strong foundation for working with people and listening to his customers. Painfully aware of the frustrations locals had by the limited selection of wines and indifferent service, John jumped at the opportunity to open Marquis Wine Cellars in 1986. Inspired by speaking with many of his seasoned wine friends and his readings John's quest for knowledge began.
John has travelled extensively though Australia, Washington, Oregon, California, Italy, Spain, France and Austria, sourcing unique, flavourful, undiscovered wines. Even after 25 years his quest for discovery remains unabated. You will most likely find John in either one of three places, at Marquis Wine Cellars assisting his clients, in a vineyard or cellar somewhere in the wine world, or his most preferred location: at the local ice rink playing hockey.
---
Kevin M.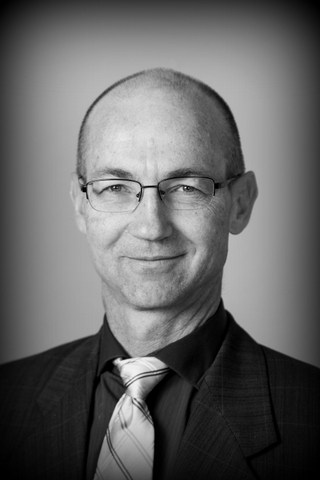 Email: kevin@marquis-wines.com
Kevin's passion for wine began innocuously answering an advertisement for a start up wine store. Kevin's qualities were soon recognized and he was quickly made store manager. He has traveled to many of the world's major wine producing regions - Germany, Washington, France, Italy, British Columbia, Oregon and California. One would think that after twenty plus years one would get burnt out, on the contrary. Kevin is always looking for better ways to enhance our client's experience, expand his wine and food knowledge and to help make Marquis Wine Cellars one of the best wine shops around. Kevin is from all accounts in the minority of the general populous, he actually likes coming to work.
---
Chrystala G.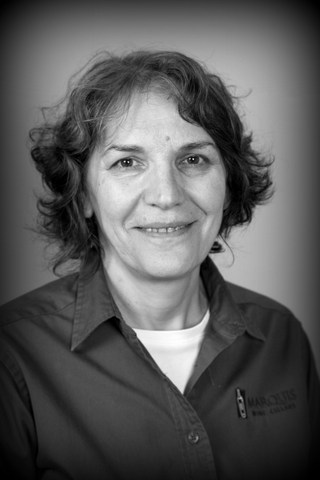 Email: chrystala@marquis-wines.com
Chrystala's (aka Chrys) passion is simple, she loves helping people, it does not get much better than that. Her constant desire to learn more about wine was enhanced further by passing Level two of the Wine & Spirit Education Trust program. Chrys is responsible for all of our packaging, bags, cards and gifting supplies. Her efforts are geared towards locally sourced products which are well made and functional.
---
Jon E.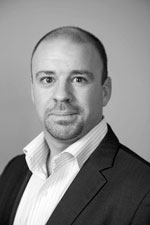 Email: jonellison@marquis-wines.com
Jon Ellison joined us in the fall of 2004 as an official Ontario Refugee where he worked as a farm manager for 13 years. Seeing the light he moved to Vancouver and applied for a job at Marquis Wine Cellars. He first began with us learning the ropes on the floor and when the opportunity arose to move into the office and take over the Loire and Chablis portfolio plus all of our ordering logistics, he jumped at the chance and has never looked back. Jon passed the International Sommelier Guild course level one and two and he continues to enhance his wine knowledge with yearly trips to France. In a short period of time Jon has garnered a loyal following, and his quest and enthusiasm for knowledge continues.Email: jonellison@marquis-wines.com
---
Leah B.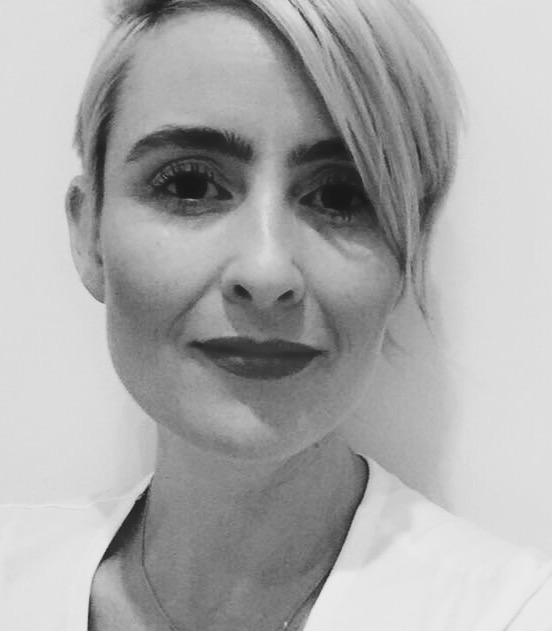 Email: Leah@marquis-wines.com
Leah's first job (unpaid btw) as a kid, was answering the phone for her father's business. She was a gate-keeping pro by 10 years of age! She began working in hospitality at 14, which included restaurant gigs, catering and events. In 2003, she graduated from BCIT's Marketing Management program; with a specialization in Entrepreneurship. Prior to joining the Marquis team, Leah worked in numerous sales and marketing positions within a diverse range of industries including: Film Production and Special Effects, Construction and Fashion.
Joining the Marquis team, provided her the unique opportunity to combine her sales, marketing and hospitality experiences with her fierce passion for the vine. She is now in her 9th year of employment on the Marquis team. Leah's specialty is consulting with and solving problems for Marquis' corporate and private clients. She has planned and executed close to a thousand events including many education seminars.
She completed the Wine and Spirit Education Trust Diploma (WSET) in 2011, and still holds the school record for the top tasting score on the final exam. She now teaches WSET and was also accepted as a student in the Master of Wine program in 2014.
Leah is our Italian specialist and Category Manager. She advises many of our clients as it relates to travel. She recently sat as a guest judge for the Gambero Rosso Italian Wine Guide and contributes to some of their publications. Her deserted island wine changes monthly and is currently Fiano di Avellino DOCG from Campania.
---
Jesse R.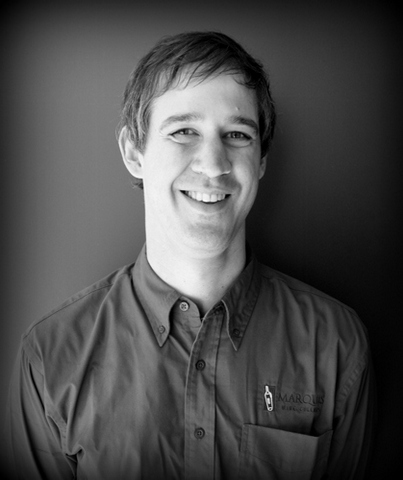 Email: jesse@marquis-wines.com
While acknowledging that love stands as the only true defence against the abyss of our meaningless existence, Jesse Richmond would like to emphasize that wine serves as a more-than-passable proxy. For his own part, Jesse turned to the bottle (selling it, that is) in February of 2013 after a dozen years spent staring over the precipice in academia, during which he earned his PhD in History. Happily, his research took him to several of the globe's premier wine producing regions, including California, France and South Africa. Jesse is pleased to have the opportunity to play a part in bringing the world's fermented glory to his home town of Vancouver as a member of the Marquis team.
---
Danielle D.
Email: events@marquis-wines.com
Danielle is one of the newest members of the team. She moved with her family from Rio de Janeiro, Brazil to Vancouver in 2015. After working for several multinational companies and for the British Government, she decided it was time to pursue her passion for wine and joined Marquis as an Events Coordinator. She is an avid learner and is always keen to improve her knowledge about the wine universe, so she is planning to undertake level 1 WSET in the fall. In addition to wine, Danielle loves spending time with her family and exploring the beautiful BC nature and landscape.
---
Robert B.
Email: robert@marquis-wines.com
Robert's love of E-Commerce and wine did not begin simultaneously. He recalls tinkering with an old IBM XT that had an amber monitor. A Commodore VIC-20 was once Robert's go-to platform for the hottest in BASIC gaming. Now as E-Commerce Manager, Robert has completed his WSET Level 2 certification and spends his days re-arranging pixels, publishing newsletters, and printing many things in full colour.
---