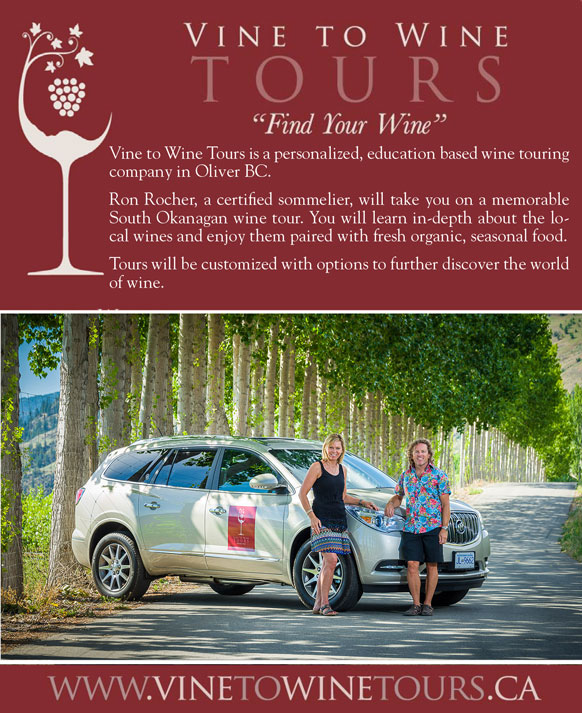 Vine to Wine Tours
Talented sommelier and wine educator, Ron Rocher, founded Vine to Wine in 2008 in Vancouver, BC. His passion for wine, entrepreneurial background and love of working with people became a winning combination for a successful business.
After years spent competing as a high level athlete and gaining his degree at the Australian Institute of Sport, Ron launched a coaching business called Personal Best Fitness in 2001. He spent twelve years coaching professional cyclists and runners in their journey to compete at national, international and Olympic levels.
While coaching, his interest in the wine industry grew and propelled him to achieve his Sommelier Diploma and attend over 150 wine tastings and additional educational courses. He soon found himself immersed in the industry and decided it was time to begin a new venture.
What started as a private wine brokerage business quickly grew and Ron found himself contributing to various wine lists at 5 star restaurants around Vancouver. With over 50 clients based in BC he quickly earned respect within the wine industry. He began organizing and leading wine tastings for groups of 10-40 people, teaching all levels of wine knowledge and the fundamentals of food pairing.
With constant trips to the Okanagan, spending time at his property in Oliver and familiarizing himself with the local wine region, Ron finally relocated with his wife and business partner, Jill Lawson, in the spring of 2014. Together they worked to expand Vine to Wine to include wine tours that would showcase the beautiful Okanagan and its incredible wines.